You are here on our website:
Level 5: Your current page is

Miami
Flights to Miami
With a direct daily flight to Miami from London Heathrow, we'll have you sipping South Beach sundowners before you can say Miami Vice.
See the latest travel advice for the US
Discover Miami

press enter to select

Did you know?

press enter to select

Events

press enter to select

Weather and local info

press enter to select
Discover Miami
What's not to love about Miami: miles of perfect white sand, South Beach's elegant pastel Art Deco buildings, amazing food in Coral Gables, the Design District's art scene and a fierce Latin nightlife that will keep you dancing until dawn.
Upper Class passengers should arrive early at London Heathrow and get into the party spirit with one of our award-winning cocktails mixed at the Clubhouse.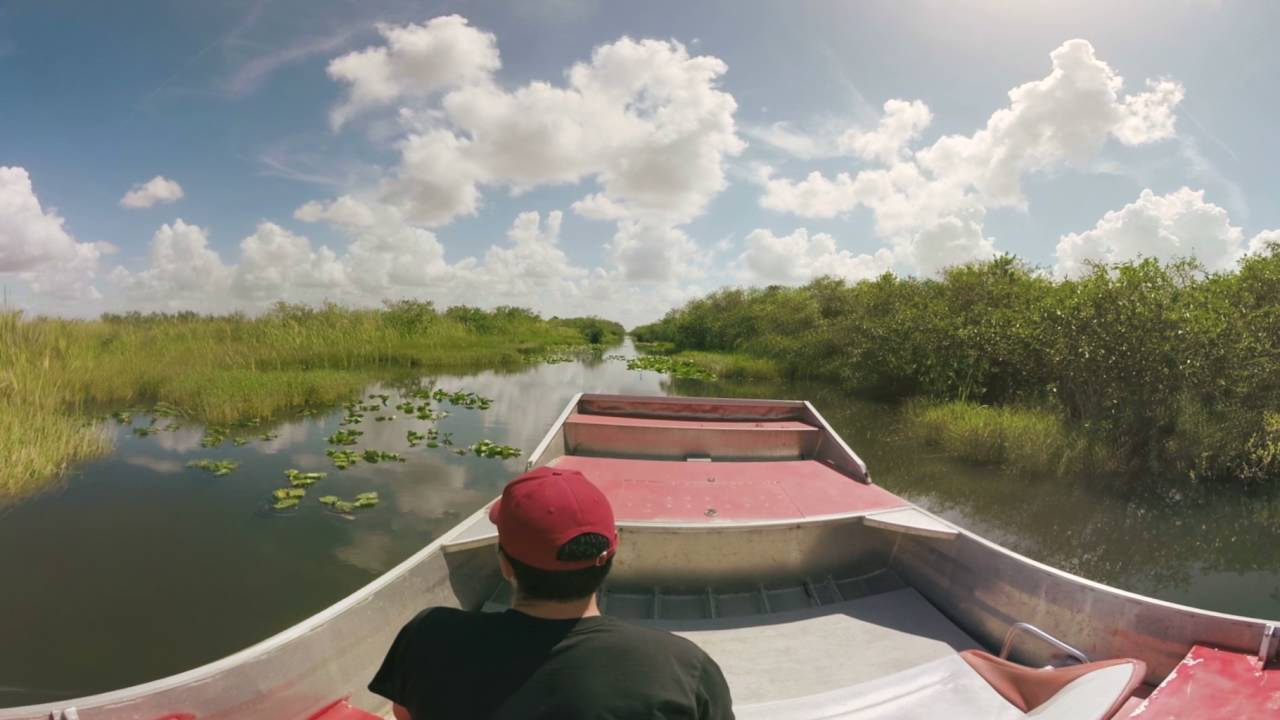 Discover Miami
Virgin Atlantic and TripAdvisor presents 'The Ultimate Review from The Ultimate Reviewer.' Watch our unique guide to the best places to visit in Miami through 360 footage and spatial sound.
Tab Panel
Ahoy Sailors!
Virgin Voyages' first ship the Scarlet Lady sails the Caribbean from Miami in 2020. Embarking on an adult-only journey to offer sailors a voyage like no other.
Find out more

Tab Panel
Must do recommendations
Little Havana
Experience Miami's Latino culture, from traditional food to salsa dancing, in its thriving Little Havana neighbourhood.
Miami Art Deco tour
A stroll through South Beach brings visitors face-to-face with one of the world's best-preserved art deco districts.
Rooftop and beach bars
Miami's festive spirit really comes alive at its DJ-soundtracked rooftop lounges and beach bars.
Tab Panel
Something different
Underground art galleries
Beyond Art Basel, Miami has more than a few cutting-edge galleries to discover.
Latin dance clubs
Practice your salsa shimmy and master your merengue at Miami's hottest Latin dance clubs.
Boutiques and vintage shops
Beyond the department stores, scout for throwback treasures at Miami's many vintage shops.
Tab Panel
Seafood in Miami
Given that the turquoise Atlantic is Miami's next-door neighbour, it's hardly shocking that super-fresh seafood lies at the heart of the city's culinary identity. Scoop succulent shellfish at a casual 'shrimp shack,' savour delicacies like conch steak at a local fish market, and otherwise make it your mission to sample the city's best pescatarian dishes.
Did you know?
Did you know?
1. Miami is the cruise ship capital of the world: close to five million passengers embark or disembark here every year.
2. Miami is the only major city in the United States to be founded by a woman: one Julia Tuttle, an American businesswoman who bought the land where Miami is now located in the 1890s. Visitors can find a statue of the "Mother of Miami," as she came to be called, standing in Bayfront Park.
3. The first sun cream that was commercially available in the United States was developed in the 1940s by Miami pharmacist Benjamin Green. His mixture included cocoa butter and coconut oil, and was eventually rebranded as Coppertone Suntan Cream.
4. Española Way, located in Miami Beach, is also known as the "Historic Spanish Village," and architecturally stands apart from the surrounding Art Deco streets. This bohemian stretch hosts an open-air market and art galleries today, but back in the 1920s, its reputation for gambling attracted a more notorious set (including Al Capone).
5. Miami's gorgeous Olympia Theater was the first air-conditioned building in the South when it opened in 1926. Back then, the venue was a silent movie palace, though it later attracted audiences with vaudeville acts.
Get inspired
Evocative, colourful Miami has long served as a creative muse for authors, musicians, and film directors. We're highlighting some of our favourite Miami-themed works, from beach reads to party-friendly albums, that are certain to get you inspired before your next trip to The Magic City.
Books

, 1 of 3

Films

, 2 of 3

Music

, 3 of 3
Events
Miami events guide
January
Art Deco Weekend: Hosted by the Miami Design Preservation League, this three-day event is one of the largest celebrations of Art Deco architecture in the USA.
Miami Marathon and Half Marathon: The race takes runners through Downtown Miami, Key Biscayne and Coconut Grove before finishing with a big celebration at Bayfront Park.
February
Art Wynwood: As well as highlighting the best of the Wynwood Arts District, this contemporary art fair features works from more than 70 renowned galleries from across the globe.
South Beach Wine & Food Festival: One of the hottest tickets in town, this four-day festival features culinary demonstrations, tastings, cook-offs, celebrity chefs and late-night parties.
March
Miami Winter Party Festival: A fundraising event for the LGBTQ community, this week-long dance music celebration features DJs, cocktail parties, nightclub events and more.
Miami Film Festival: Held across various movies theatres throughout the greater Miami area, the festival showcases the best of world cinema with the aim of fostering cultural understanding.
April
Miami Beach Gay Pride Parade: This is the biggest one-day event of the year in Miami, with more than 40,000 participants donning colourful costumes, dancing on floats, and waving rainbow flags.
MiFo LGBT Film Festival: Two separate events now together under one banner, the MiFo (Miami and Fort Lauderdale) LGBT Film Festival hosts many international premieres, along with a programme of culturally diverse films.
May
Miami Museum Month: Running for the entire month of May, visitors can take advantage of 'Buy One, Get One Free' admission at numerous museums across the city.
Sizzle Miami: Held over the Memorial Day weekend, this five-day party celebrates life, pride and liberty, and is one of the most hotly-anticipated LGBTQ celebrations of the year.
June
Coral Gables Restaurant Week: Not just one week, but three, this event features fixed-price, discounted menus at dozens of top Coral Gables restaurants.
American Black Film Festival: The ABFF is a major vehicle for new Black talent, bringing films and TV shows made by and about people of African descent to new audiences.
July
International Mango Festival: Enjoy seminars, cookery demonstrations, and tastings from more than 200 locally grown mango cultivars at this popular annual festival.
Florida Supercon: Held in Fort Lauderdale, this is the biggest comic, anime, gaming and pop convention in South Florida.
August
Miami Spice: This delectable restaurant promotion highlights the best of Miami cuisine, with three-course meals created by world-class chefs available at discounted prices.
International Ballet Festival of Miami: This spectacular festival features performances by more than 100 principal dancers from over 20 national and international ballet companies, plus art exhibits and a dance film series.
September
Miami International Auto Show: Running since 1971, this prestigious auto show highlights more than a thousand new vehicles from over 40 global manufacturers.
Brazilian Film Festival of Miami: Now in its third decade, the festival showcases a series of Brazilian shorts, documentaries and feature films, including many US premieres.
October
Ironman 70.3 Miami: Kicking off from Bayfront Park, this triathlon competition comprises a 1.2 mile swim, a 56 mile bike ride and a 13.1 mile run.
South Beach Seafood Festival: Held in Lummus Park, the festival kicks off the annual stone crab season by bringing 20 of Miami's best seafood restaurants together in one spot.
November
Downtown Miami Riverwalk Festival: This multicultural festival and boat parade features live music, tempting cuisine and authentic arts, crafts, fashion and cultural activities.
Hallowyn: Celebrate Halloween at this free block party in the Wynwood district, featuring local food trucks, film screenings, and VJs mixing music videos on a giant LED screen.
December
Santa's Enchanted Forest: Held at the 275-acre Tropical Park in metro Miami, this is the world's largest holiday-themed park and free carnival featuring more than 100 rides and attractions.
Art Basel Miami Beach: One of the best known international contemporary art fairs in the world, Art Basel attracts more than 70,000 artists, dealers and collectors to Miami.
Weather and local info
What will the weather be like?
Tab Panel
Local information
Airport guide
Before you set off, take a look at our Miami International Airport guide.
Miami airport guide

Electricity
The electricity supply is 120 volts in Miami. Standard British plugs will need an adapter.
Visa information
Visit our dedicated US visa page, where you'll find lots of useful information on the travel documents you'll need.
How to apply for an ESTA

Tab Panel
Local currency
The currency in Miami is the US Dollar (USD).
Search for flights to Miami
Tab Panel
Why you'll love flying with Virgin Atlantic
Cabins and seats
Our seats have been carefully designed to help you fly in total comfort during the flight, no matter which cabin you're in. Find out how our Upper Class, Premium and Economy seats measure up.
Explore our seats and cabins

Inflight services
Whichever cabin you're travelling in, you'll enjoy exciting inflight entertainment and delicious food and drinks throughout the flight.
Fly with us

Virgin Points
We reward your adventures with Virgin Points. Whether you're taking off, doing the weekly shop or splashing out on an exclusive stay, points make it all more rewarding.
Join the club