You are here on our website:
Level 4: Your current page is

Atlanta
Flights to Atlanta
The Big Peach. Hollywood of the South. City in a Forest. The ATL­. Atlanta bears many monikers, reflective of its diverse nature; the capital of Georgia is quite possibly the most surprising city in the South. Book your flight to Atlanta from the UK and discover what this city is all about.
Search Flight + Hotel

See the latest travel advice for the US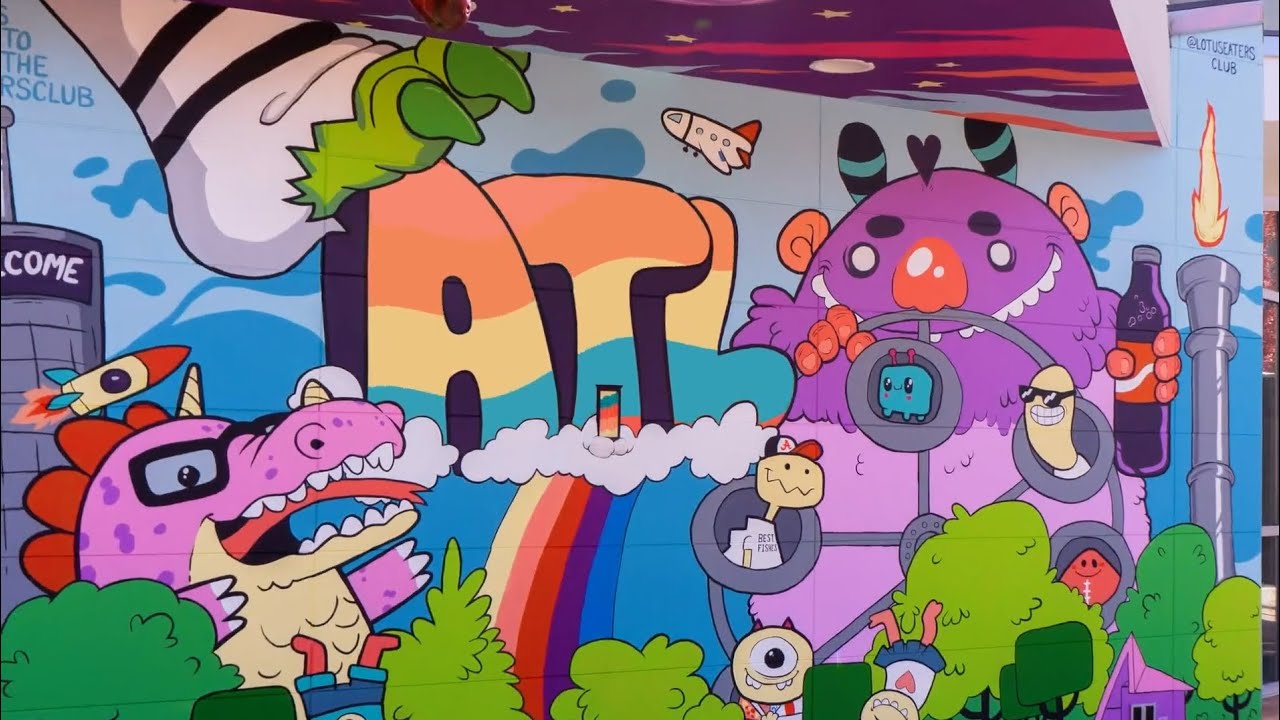 Welcome to Atlanta
Discover Atlanta

press enter to select

Did you know?

press enter to select

Get inspired

press enter to select

Weather and local info

press enter to select
Discover Atlanta
Explore Atlanta restaurants, bars and vibrant nightlife and enjoy a lively and cultural city. Walk along the Atlanta Beltline and relax in Piedmont Park, Fly to Atlanta with Virgin Atlantic and find out everything this city offers. Direct flights daily from London Heathrow (LHR) and four times a week from Manchester (MAN).
Come for the history and delve into the Civil Rights Movement in Martin Luther King Jr's home town, but stay for the culture that propels a modern Atlanta into the 21st century through hip hop, art, soul food, museums, and much more. Like the phoenix that rose from the ashes, the city has been rebuilt following the Great Fire that nearly destroyed it, so book your flights to Atlanta and experience the best of the South.
Did you know?
Did you know?
Peachtree is such a popular street name in Atlanta that around 70 roads bear the same name, which makes asking for directions a little complicated.
Ever wondered why Atlanta's symbol is a phoenix? It's because the city rose from the ashes after being burned to the ground by General Sherman and his troops in 1864.
Atlanta bears the nickname 'City in a Forest' because 36 per cent of it is covered in trees – so breathe in deep.
Atlanta is the home of Coca-Cola (created by local pharmacist John S Pemberton in 1886) so, naturally, it's the go-to drink in the city. Be warned, you may be judged for ordering another soft drink, unless it's sweet tea, of course.
You can also thank Atlanta for hip hop, which exploded here in the 1990s with artists like Lil Jon and Outkast, and labels like LaFace Records and So So Def Records. The city continues to be a dominant player on the music scene to this day.
Get inspired
Get inspired
Atlanta, with its rich history and culture, has long inspired writers and musicians, while in its new position as the 'Hollywood of the South', the city is attracting a fresh crowd of filmmakers seeking blockbuster backdrops. Prepare for your next trip with these books, songs and film inspired by, or featuring, Atlanta.
Books

, 1 of 3

Films

, 2 of 3

Music

, 3 of 3
Weather and local info
What will the weather be like?
Tab Panel
Local information
Airport guide
Before you set off, take a look at our Hartsfield-Jackson Atlanta International Airport guide.
Atlanta airport guide

Electricity
The electricity supply is 120 volts in Atlanta. Standard British plugs will need an adapter.
Visa information
Visit our dedicated US visa page, where you'll find lots of useful information on the travel documents you'll need.
How to apply for an ESTA

Tab Panel
Local currency
The currency in Atlanta is the US Dollar (USD).
Tab Panel
Why you'll love flying with Virgin Atlantic
Cabins and seats
Our seats have been carefully designed to help you fly in total comfort during the flight, no matter which cabin you're in. Find out how our Upper Class, Premium and Economy seats measure up.
Explore our seats and cabins

Inflight services
Whichever cabin you're travelling in, you'll enjoy exciting inflight entertainment and delicious food and drinks throughout the flight.
Fly with us

Virgin Points
We reward your adventures with Virgin Points. Whether you're taking off, doing the weekly shop or splashing out on an exclusive stay, points make it all more rewarding.
Join the club