You are here on our website:
Level 4: Your current page is

Boston
See the latest travel advice for the US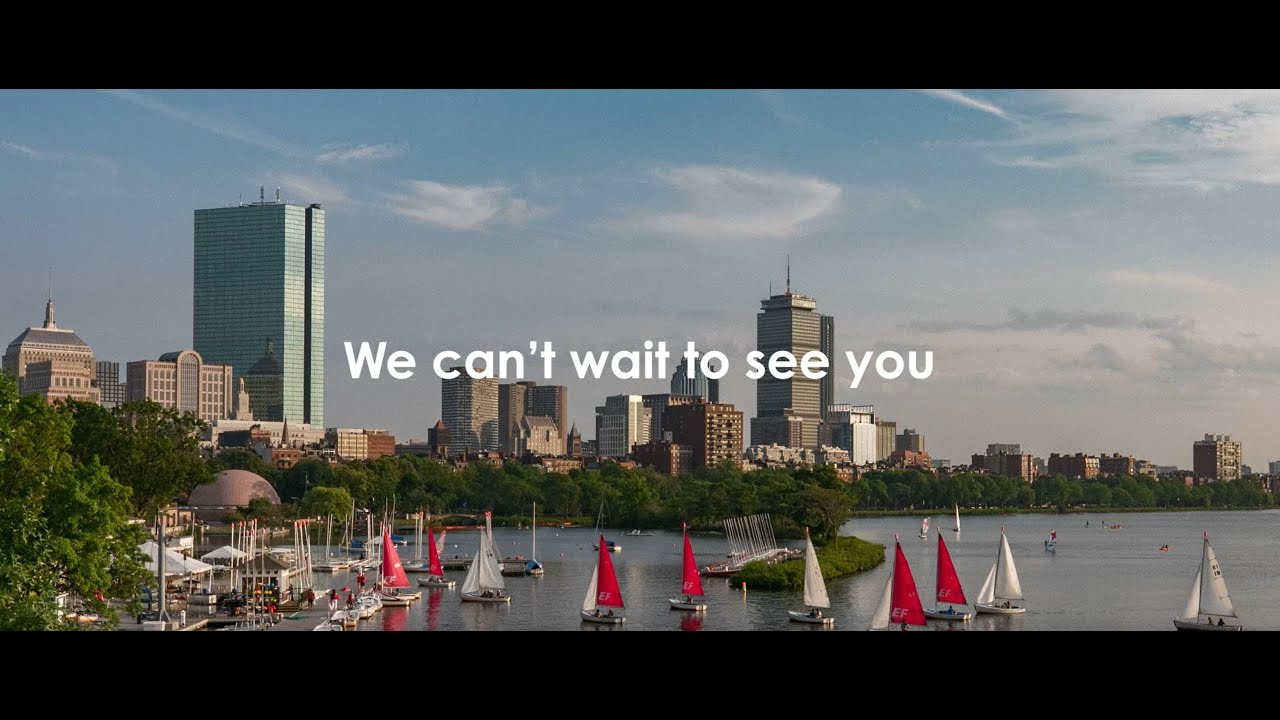 Welcome to Boston
Discover Boston

press enter to select

Did you know?

press enter to select

Get inspired

press enter to select

Events

press enter to select

Weather and local info

press enter to select
Discover Boston
If the cobbled streets of this historic East Coast city could talk, they'd tell stories of tea parties and revolution. Boston is a city that draws us back time and again with its fantastic museums, delicious lobster rolls, and quaint New England charm.
Choose Economy Delight for that little bit extra on your flight to Boston. Select your seat in advance, enjoy Premium Check In and stretch out with extra leg room, an adjustable headrest and a 34in seat pitch.
Did you know?
Established in 1634, Boston Common is the country's first public park. This 50-acre green space is worth visiting year-round. Throw a Frisbee around, host a picnic, go ice-skating on Frog Pond in the winter and attend open-air concerts in the summer.
You can thank Boston for your smartphone (well, indirectly). The first ever phone call was made in the city on 10th March 1876, when Alexander Graham Bell called his assistant, Thomas A. Watson, from the next room. He supposedly said: "Watson, come here. I want you!"
The upscale shopping and dining destination, Newbury Street, was once an underwater stretch of Boston Harbour. It was filled in during the mid-1800s, and was soon after colonised by elegant brownstone homes and thriving businesses.
Boston is clever-clogs central: it's home to the country's first public school (Boston Latin School, which was founded in 1635). And don't forget the country's first university: Harvard, located just across the Charles River from Boston proper.
Boston's subway, affectionately known as "the T," was America's first, built in 1897.
Boston travel tips

Get inspired
Boston's long history makes it a natural in front of the camera: from historic flicks to contemporary movies, it's been the setting and backdrop for numerous films. In books and music, too, Boston's cultural acumen shows. Prepare for your next trip to the City Upon a Hill with the following inspired picks.
Books

, 1 of 3

Films

, 2 of 3

Music

, 3 of 3
Events
January
The L Street Brownies Swim: Held on New Year's Day for more than a century, this long-running tradition sees hardy swimmers from the Brownies "polar bear" swimming club brave the cold with a plunge into Boston Harbor. Spectators are welcome.
February
Boston SciFi Film Festival: An 11-day event which takes place at the historic Somerville Theatre, this festival showcases emerging directors and culminates in a non-stop 24-hour movie orgy otherwise known as The Marathon, or 'The 'Thon'.
March
St. Patrick's Day: Boston is THE place to celebrate St. Patrick's Day in the United States, with an entire week's worth of events including the annual South Boston Parade from Broadway T-Stop to Andre Square.
April
Boston Marathon: Held on Patriot's Day (the third Monday in April), the Boston Marathon is arguably the world's most prestigious road race and is one of the six World Marathon Majors, attracting 500,000 spectators every year.
May
Lilac Sunday: Come celebrate springtime at the Arnold Arboretum, where the glorious lilac collection is singled out for a full day of festivities, including guided tours, family activities and a delectable line-up of food truck vendors.
June
Boston Pride Weekend: In early June, Boston's annual Pride Parade travels from Copley Square to City Hall Plaza, culminating in a flamboyant festival with live entertainment, a beer and wine lounge and a family fun zone.
July
Boston Harborfest: The nation's largest Fourth of July festival, Boston Harborfest is a 4-day celebration of Boston's harbour and history, including an opening ceremony at Fanueil Hall.
Boston Pops Fireworks: With a TV broadcast viewership of around 4.5 million people, the annual Independence Day Boston Pops Fireworks Spectacular takes place at the Hatch Shell on Charles River Esplanade, attracting around half a million revellers.
August
Dine Out Boston: Held twice a year (in August and March), Dine Out Boston gives locals and visitors the chance to experience prix fixe menus for lunch and dinner at renowned Boston restaurants, all at a special discounted price.
September
Boston Local Food Festival: Held on the Rose Kennedy Greenway, this free outdoor festival highlights the speciality food producers, farmers, local restaurants and food trucks all doing their bit to make Boston the USA's largest sustainable food hub.
October
Head of the Charles Regatta: A beloved annual event since 1965, this famous event on the Charles River is the largest 2-day regatta in the world. Join 400,000 spectators along the riverbank to cheer on more than 11,000 rowers from around the world.
November
Boston Comedy Festival: In a city well known for producing legendary comedians, this festival showcases the best in stand-up and imaginative comedy and features more than 30 shows. Most performances are for those aged 21+.
December
Black Nativity: Based on the Gospel of St. Luke, this much-loved production is the world's longest running performance of Harlem Renaissance poet Langston Hughes' song-play, and is produced by the National Center of Afro-American Artists.
First Night, First Day: This New Year's Eve celebration now has a permanent home in Copley Square and runs from morning until night. The day begins with live entertainment and ice sculptures, followed by a procession to Boston Common, with more performances and a fireworks show to see in the New Year in style.
Weather and local info
What will the weather be like?
Tab Panel
Local information
Airport guide
Before you set off, take a look at our Boston Logan International Airport guide.
Boston airport guide

Electricity
The electricity supply is 120 volts in Boston. Standard British plugs will need an adapter.
Visa information
Visit our dedicated US visa page, where you'll find lots of useful information on the travel documents you'll need.
How to apply for an ESTA

Tab Panel
Local currency
The currency in Boston is the US Dollar (USD).
Tab Panel
Why you'll love flying with Virgin Atlantic
Cabins and seats
Our seats have been carefully designed to help you fly in total comfort during the flight, no matter which cabin you're in. Find out how our Upper Class, Premium and Economy seats measure up.
Explore our seats and cabins

Inflight services
Whichever cabin you're travelling in, you'll enjoy exciting inflight entertainment and delicious food and drinks throughout the flight.
Fly with us

Virgin Points
We reward your adventures with Virgin Points. Whether you're taking off, doing the weekly shop or splashing out on an exclusive stay, points make it all more rewarding.
Join the club