You are here on our website:
Level 4: Your current page is

Manchester
Flights to Manchester
From a gritty, industrial past, Manchester has evolved into a proud and independent city that's full of artistic energy.
See the latest travel advice for the UK
Music is an integral part of the Mancunian DNA: The Smiths, New Order, Oasis, and The Verve all have local roots, and its rich musical legacy means visitors have their pick of underground venues, beautiful concert halls, and edgy clubs to explore. You'll find additional evidence of the city's creative spirit in its avant-garde galleries, vintage boutiques and world-class craft breweries. But don't forget that multi-faceted Manchester also takes its sport seriously — very seriously. Choose your allegiances carefully (Manchester United and Manchester City are fierce rivals) and attend a football match to see a whole different side of life up north. However you spend your time in Manchester, you'll end your trip energised, elated, and bursting with inspiration.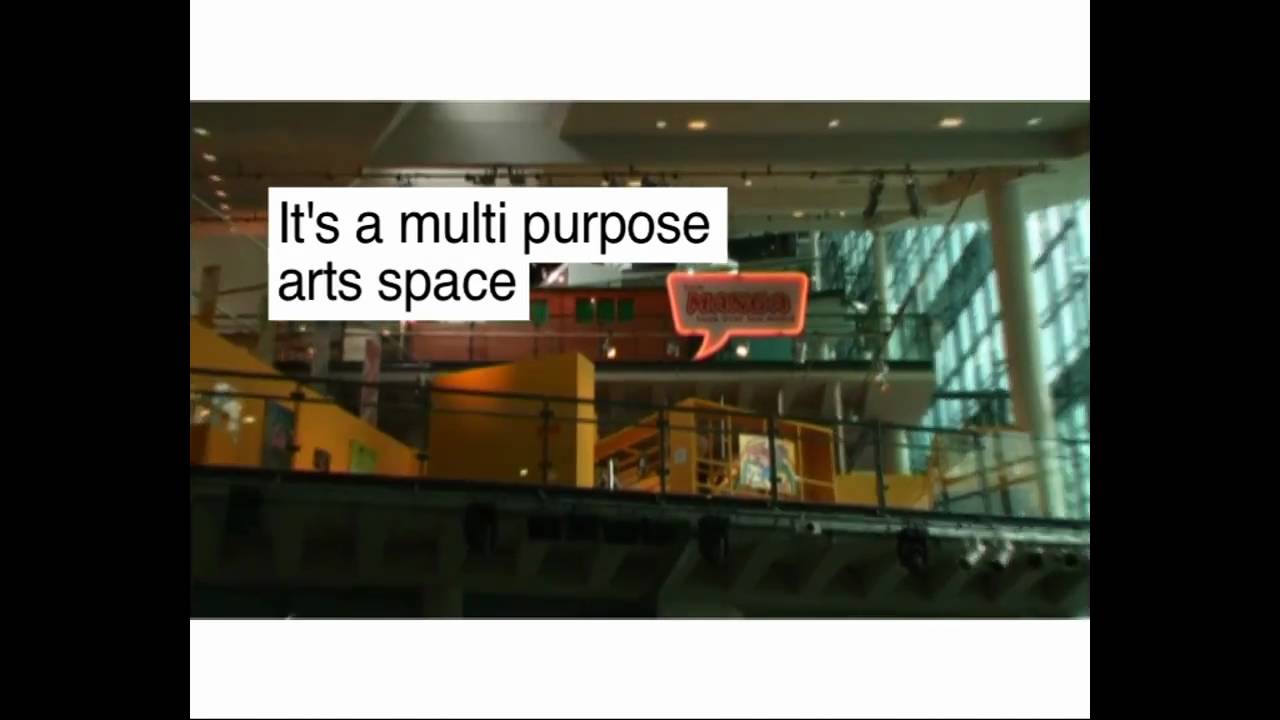 Our Manchester video guide
Featuing Ubris, the Lowry, Imperial War Museum North, Manchester Royal Exchange, Old Trafford, the Trafford Centre and the Lake District.
Discover Manchester

press enter to select

Did you know?

press enter to select

Get inspired

press enter to select

Weather

press enter to select
Discover Manchester
Did you know?
Manchester's history goes all the way back to Roman times. In 79 AD, it was founded as a Roman fort near the confluence of the Medlock and Irwell rivers, known alternately at Mamucium or Mancunium. You can see the reconstructed fort today at the city's Castlefield conservation area.
It may have started life as a small fort settlement, but by the 18th century, Manchester was one of the world's major industrial centres. Textiles were at the heart of Manchester's industry, and a Victorian-era nickname — Cottonopolis — refers to its cotton processing past.
Manchester is a city of firsts. The country's first free public library opened in Manchester in 1653, and nuclear physicist Ernest Rutherford first split the atom here in 1917. You can also thank Manchester for your smartphone and laptop: the first modern computer, known as 'Baby', made its debut here in 1948.
This northern powerhouse also had a pivotal role in automotive development. It was in Manchester that Mr. Charles Rolls met Mr. Henry Royce in 1904. Together, they launched Rolls-Royce as an incorporated company in 1906, and quickly gained a reputation for the excellence of their automotive engineering.
Harry's Bar in Wigan, Greater Manchester, has been home to the World Pie Eating Championship since 1992. Every December, you can see competitors chow down on huge quantities of meat and potato pies in hopes of claiming the winning title.
Get inspired
There must be something in the air in Manchester. How else to explain the huge number of artists, musicians, and other creative types who've called the city home? Revered especially for its musical pedigree, from the 'Madchester' scene to the Britpop boom, Manchester has also produced authors the likes of Anthony Burgess and film directors like Danny Boyle. Whatever the cause, it's clear: this is one inspiring place to be.
Books
1. Hard Times, Charles Dickens
Set in a fictional Victorian city that bears a close resemblance to Manchester, Hard Times examines English society during the industrial revolution.
2. A Clockwork Orange, Anthony Burgess
Anthony Burgess is perhaps Manchester's best-known author, and this darkly dystopian novel is his most enduring work.
3. Love on the Dole, Walter Greenwood
Set in the working-class district of Salford during the 1930s, this political novel is remembered for its depictions of poverty following the Great Depression.
4. North and South, Elizabeth Gaskell
This novel of industrial revolution life follows Margaret Hale, a young woman who moves from London to Milton — a fictional city modelled on Manchester.
5. A Taste of Honey, Shelagh Delaney
The first work by British playwright Shelagh Delaney, A Taste of Honey depicts working-class life in Salford — and was influential as an example of 'kitchen sink drama.'
6. Vurt, Jeff Noon
This sci-fi novel is set in a bizarre, alternate version of Manchester, where a hallucinogenic drug called Vurt shapes inhabitants' lives.
7. The Emigrants, W.G. Sebald
Following the stories of four immigrants, this prismatic, semi-autobiographical work is partially set in Manchester.
8. Passing Time, Michel Butor
This moody and experimental novel follows a young French immigrant trying to make his way in Bleston, a fictionalised English city inspired by Manchester.
9. The Bird Room, Chris Killen
Published in 2009, this acclaimed debut novel adroitly captures different shades of misguided youth, from striving artists to wannabe actresses.
10. Autobiography, Morrissey
Morrissey is one of Manchester's most beloved native sons, and in Autobiography, he writes eloquently about his past.
Films
1. 24 Hour Party People
The quintessential Manchester film, this Michael Winterbottom-directed comedy is filled with ebullient excess, and centres on the city's thriving music scene.
2. East is East
Set in Salford during the 1970s, this independent film follows a British-Pakistani family who struggle with integration and cultural clash.
3. Velvet Goldmine
Set during the height of the glam rock era, Velvet Goldmine tells the story of fictional rock star Brian Slade.
4. 28 Days Later
Directed by famous Mancunian Danny Boyle, 28 Days Later sets parts of its zombie horror in Manchester.
5. Hell Is a City
Manchester's industrial grit provides a fittingly atmospheric backdrop for this 1960s whodunit.
6. Control
Manchester band Joy Division — and its troubled lead singer, Ian Curtis — are remembered in this black-and-white film.
7. Looking for Eric
This heart-warming film tells the story of Eric, a postman whose life is in crisis…until he receives unusual guidance from former Manchester United player Eric Cantona.
8. Millions
Another must-watch by Danny Boyle, the endearing Millions imagines what happens when two kids accidentally stumble upon a large sum of money.
9. Blue Moon Rising
In this 2009 documentary, a group of passionate Manchester City supporters follows the team around the country, celebrating their wins and mourning their defeats.
10. A Kind of Loving
Filmed in 1962, this Manchester-set movie explores a range of social issues, and was one of the key 'kitchen sink dramas' of the era.
Music
1. The Smiths, The Smiths
This debut album established The Smiths as a top UK band, thanks to favourite tracks like "This Charming Man" and "Hand in Glove."
2. What's the Story (Morning Glory)?, Oasis
The Britpop apex was reached with this seminal 1990s album, which features "Wonderwall" and other anthems.
3. Urban Hymns, The Verve
The third album by The Verve, Urban Hymns was the band's best-selling release — thanks in part to hit single "Bitter Sweet Symphony."
4. The Stone Roses, The Stone Roses
The Stone Roses helped kick off the Madchester movement of the late 1980s and early 1990s with this debut.
5. Get to Heaven, Everything Everything
One of Manchester's contemporary musical success stories, Everything Everything bring frenetic energy to this genre-defying album.
6. Another Music in a Different Kitchen, Buzzcocks
Inspired by the Sex Pistols, Buzzcocks captured a freewheeling punk energy on this debut album.
7. Exit Planet Dust, The Chemical Brothers
The Chemical Brothers fused rock, rap, and electronica on this early release, earning them acclaim in the Manchester scene (and internationally).
8. Closer, Joy Division
The second and final album by Joy Division — released weeks after frontman Ian Curtis's tragic death — Closer ranks among the most influential albums of the late 20th century.
9. Asleep in the Back, Elbow
Elbow spent six years penning this 2001 release, which put them on the British musical map.
10. Bummed, Happy Mondays
Another key act associated with the Madchester scene, Happy Mondays were the bridge between indie rockers of the 1980s and ravers of the 1990s.
Weather
What will the weather be like?