What's on Vera - October 2021
Virgin Atlantic
October 4, 2021
Every month our onboard entertainment brings you a mix of the hottest Hollywood films, quirky indie movies and thought-provoking documentaries. There's a fabulous selection of music, from the latest chart toppers to some hidden gems from up-and-coming bands. You'll also find TV boxsets, games, podcasts and destination guides. In short, tons to entertain, amuse and educate you on your long-haul flight. To guide you through that dazzling selection we have Vera, our onboard magazine. It's part entertainment guide, part lifestyle and travel magazine, and always a brilliant read.
Here's a peek at just three things to look out for onboard during October
Nigerian superstar Cuppy
With over 7.6 million followers on social media, Cuppy is a global sensation known for her joyous African inflected pop. Born in Lagos, Nigeria, but now residing in London, Cuppy certainly packs a lot into life. As well as her music, she raises a huge amount of money for Save the Children, with her 2019 Gold Gala raising £8.7 million. She's also the tourism ambassador for Nigeria, currently studying Politics and African Studies at Oxford University, starring in the Channel 4 series Highlife and has just launched her own jewellery brand. Phew. You can read more about Cuppy in Vera magazine and then listen to her 2020 album Original Copy onboard. We also have an exclusive audio interview with Cuppy, who is joined by host Yasmin Evans to talk about the Queens of African music and their influence on her.
The perfect podcast - Celebrity catch up: Life after that thing I did
Another brilliant exclusive we have onboard in October is a series of podcasts by journalist Genevieve Hassan called Celebrity catch up: Life after that thing I did. Genevieve has always been fascinated by famous faces from the '80s, '90s and '00s and how their lives have unfolded since. The stories are always fascinating, funny, and beautifully told, and as you'd expect, there's a vast array of outcomes. These wonderful warm podcasts have gained a legion of fans since they began and even made it into the top of the UK Apple TV/Film podcast charts earlier this year.
The six Celebrity catch up: Life after that thing I did podcasts that we have onboard in October are:
Alan Ruck - aka Ferris Bueller and Succession star
Dexter Fletcher - aka Press Ganger-turned director extraordinaire
Karyn Parsons - aka Fresh Prince of Bel Air's Hillary
Nick Frost - aka British national treasure
Parminder Nagra - aka Leicester's finest-turned Hollywood star
Luke Goss - aka '80s heartthrob-turned Renaissance man
One of the stars of the podcasts is Dexter Fletcher, who began his movie career as a high profile child actor in the 80s film Bugsy Malone. He's since gone on to have a long and successful career both in front of and behind the cameras, most recently as director of the hugely successful rock biopics Bohemian Rhapsody and Rocketman. Dexter chats and plays charades with film critic Jason Solomons in this previously unseen clip from our What's on Vera series-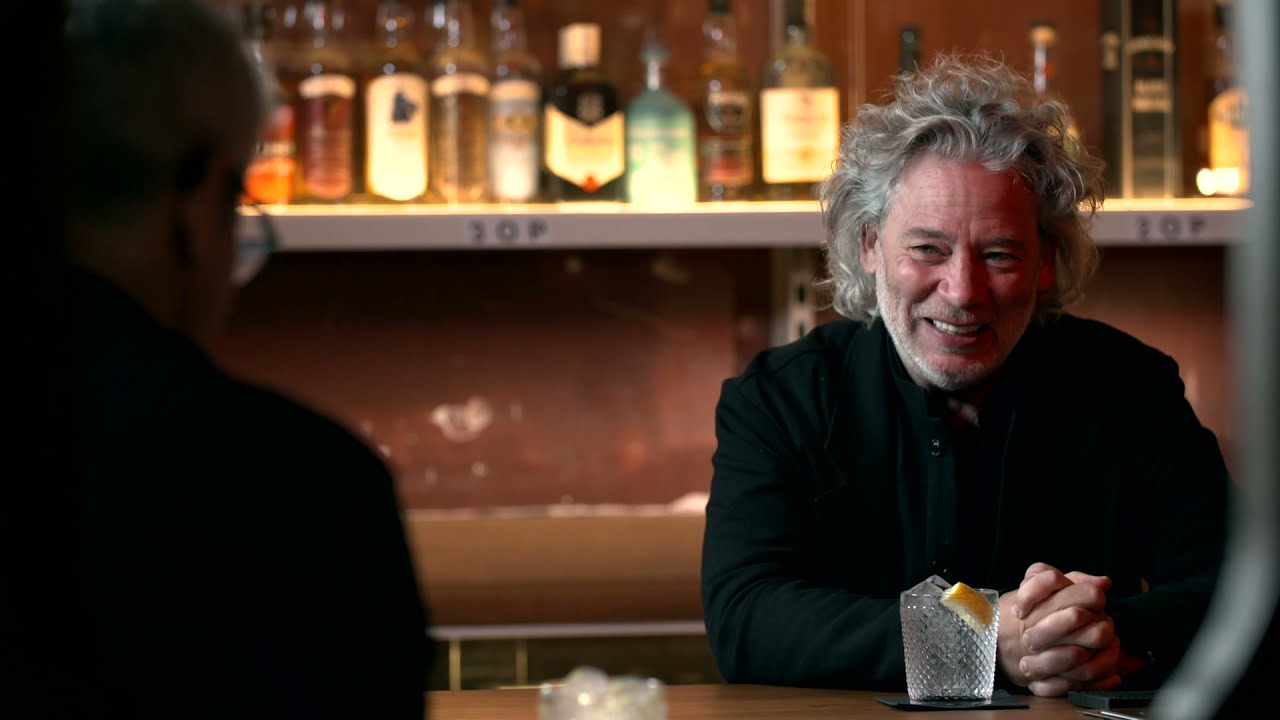 When Jason met Dexter
Gaming
In sync with the current gaming trend, Vera now offers a range of game-related content such as reality TV, docuseries, and other forms of "live" competition such as esports.
Our broad range of gaming content, which will appeal to adults as well as kids of all ages, including hugely popular gaming content from Om Nom and Tankee for our youngest travellers.


esports
If you didn't know, esports is competitive video gaming. And if you're one of those people who roll their eyes at the thought of watching others play electronic games, our onboard October esports selection might well change your mind. This is, after all, the fastest-growing, biggest, brashest and most lucrative spectator sport and media industry in the world. Where big games like League of Legends, Counter-Strike: Global Offensive, Overwatch and Dota 2 stream live to millions of spectators. It's got tension, excitement and teamwork. You'll see sports stars at the top of their game competing for astronomical prize money in the tens of millions.
We're showing a wide selection of esports which will be familiar to and much loved by established esports  fans but also a great introduction to anyone new to this exciting global phenomenon.