You are here on our website:
Level 3: Your current page is

Our partner routes
Route map
Fly with our joint venture partners Delta Air Lines, Air France and KLM
All

press enter to select

North America

press enter to select

UK/Europe

press enter to select
All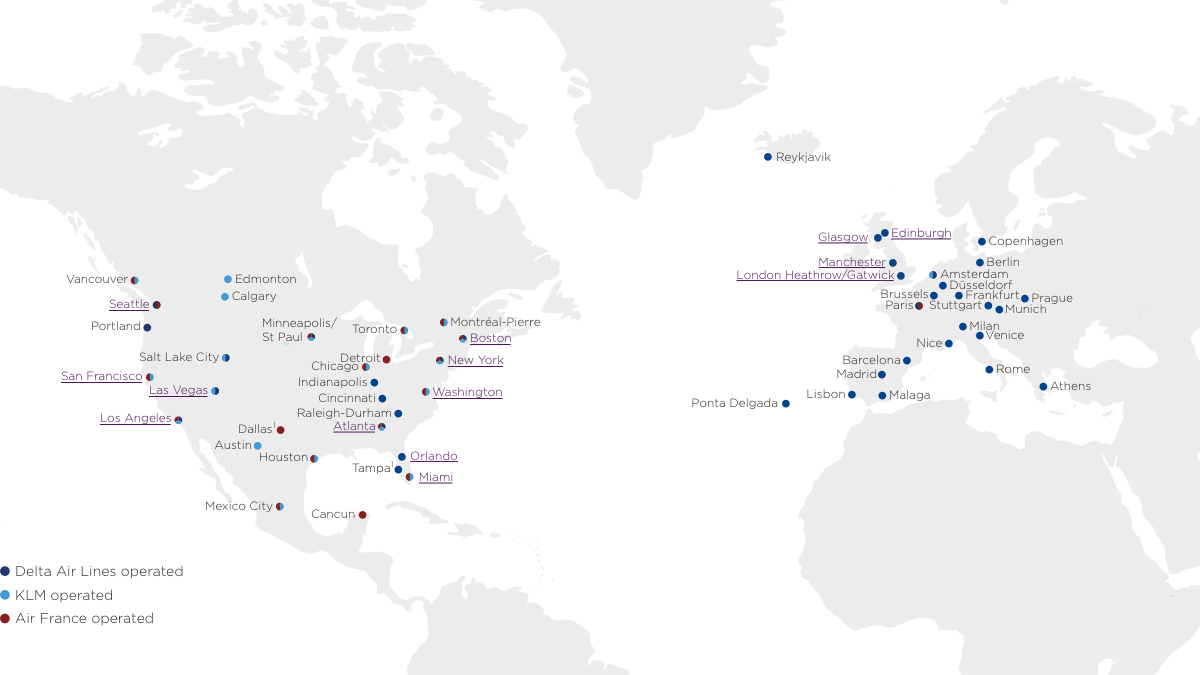 North America
UK/Europe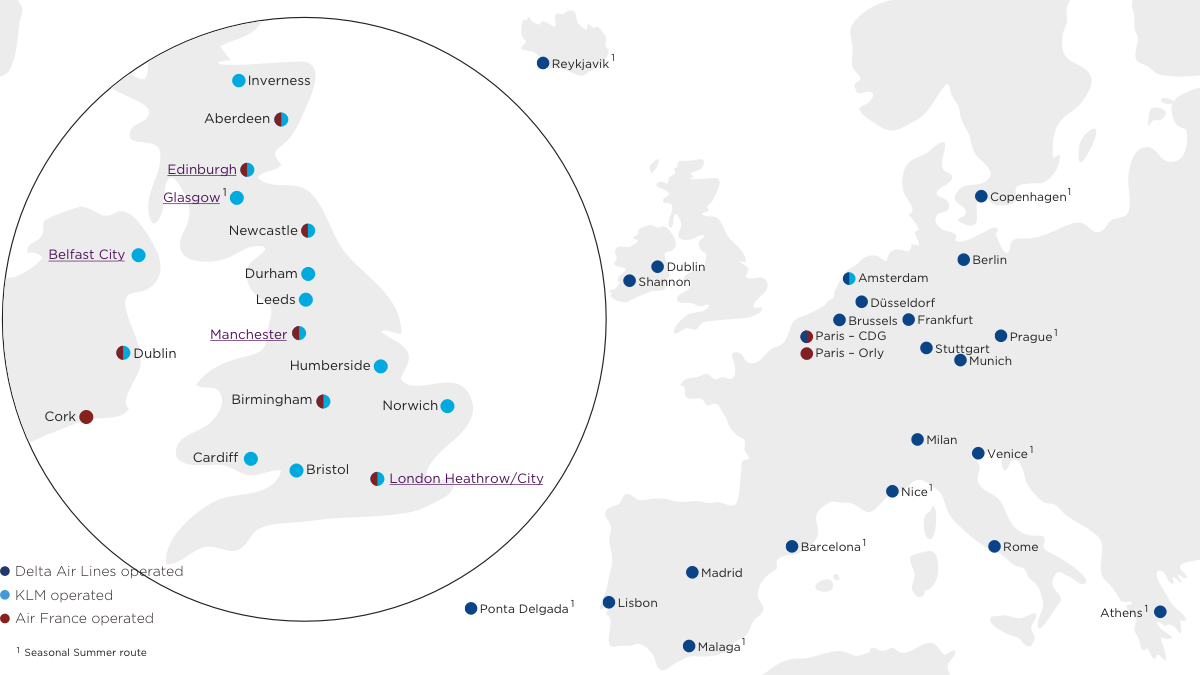 Our codeshare and joint venture partners
We choose our brilliant codeshare partners carefully, and we use them to make it easier for you to book flights which extend beyond our own direct flight programme.
It also makes transfers between connecting flights easier, with complementary schedules and coordinated bag handling. When you book a codeshare flight with us, your ticket will show a 'VS' flight number, but for some or all of your trip you'll actually fly on our codeshare partner's plane, which will also have its own flight number. That's why you'll see two flight numbers for the same flight up on the departures board.
In most cases, you can both earn and spend loyalty programme miles on our codeshare flights. They may not be credited automatically though, so you might need to claim them back yourself.
A joint venture (like ours with Delta, Air France and KLM) is a codeshare, but the level of cooperation is even deeper because flights are operated together as a joint commercial business…hence the name "joint venture".
This means when you book a transatlantic flight on our website to somewhere both Delta and Virgin fly to, like New York, you'll see both Delta and Virgin Atlantic flights in your search results.
It's amazing because it opens up so many more destinations to our network. If you want to go somewhere we don't fly to direct but Delta does, like New Orleans or Hawaii, you can book that on our website. You can also connect really easily from one of our flights onto a Delta, Air France or KLM plane to your final destination, eg. Manchester to New York with us, and then on to Tampa with Delta, and book a ticket for that whole journey on our site.
Other benefits include being able to earn and spend miles on Delta, Air France and KLM flights exactly as you would on our own, and sharing check in and lounge locations at many of the key hub airports, which makes connecting onto your next flight super easy and convenient.
You can find out more about our partnership with Delta (and why it's great for you) here. You can also find out more about partnerships with Air France and KLM - the possibilities are endless.
Importantly, if you buy a ticket with us which includes a codeshare or joint venture partner flight then we are the ones who look after your entire booking, so if you need help with anything, you come to us.
And we're really excited that we have expanded our joint venture to even more destinations in the UK and Europe, with Air France and KLM.
Stay tuned.
Fly direct with Virgin Atlantic
As well as offering flights with our partners we also have a wide selection of Virgin Atlantic flights